Wednesday, December 12, 2012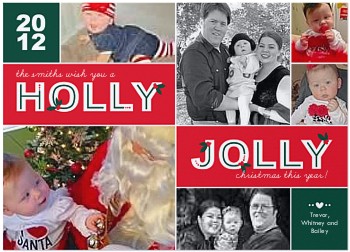 Wishing Holly Jolly Christmas Card

Tuesday, December 4, 2012
Bailey is one! Where has the time gone? It is definitely true what people say - time really does fly by...especially that first year. I also feel like it flew by even more with all the medical drama we went through.
But I wouldn't change anything (well, maybe the whole ICU/sepsis/almost dying thing) since we got
Miss Bailey O'Quinn Smith out of it.
We were lucky enough to have a family party up in Idaho last week for her where her cousins sang, danced, and played songs all for her. She wasn't quite sure what to do with the cake we gave her, but definitely enjoyed all the attention. It has been an amazing year full of laughs. While I am little more tired these days I am so grateful to finally have Bailey. Trevor and I waited a long time, but since she is practically perfect in every way - it was well worth the wait.
We love you Bailey! Happy Birthday!
November 29, 2011 - 5 lbs 14oz ; 18.5 in
November 29, 2012 - 22 lbs 2 oz ; 29.5 in
Family Photo
Ladybug themed birthday party
She had a great time!
She didn't quite know what to do with the cake...
...but she figured it out
Don't worry, we went out for ice cream on her actual birthday